Add contacts to your Dashboard to effortlessly insert them as destinations for calls. There's no need to remember them or to search through your phone! You're welcome to store thousands of contacts within your uConnected Dashboard.
To add and manage contacts:
Click Contacts within the left menu
Click the Add Contact button in the top right corner to add a contact or click directly on the name or phone number of any contact to make revisions. Click the red

X

within the table to delete a contact.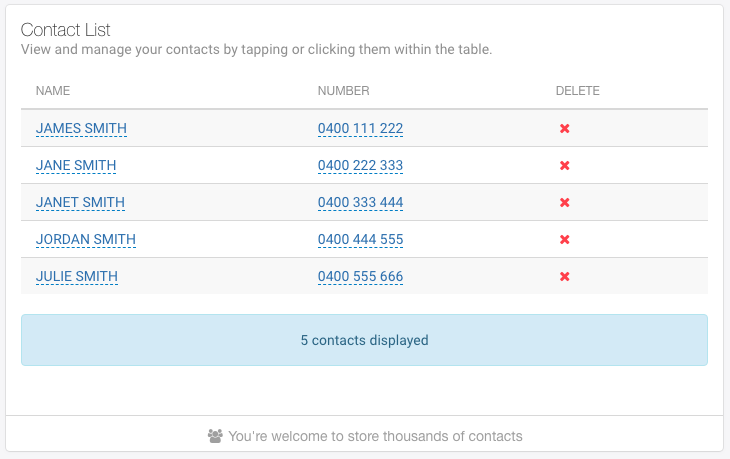 To insert a contact as a call destination:
Within Call Structure card on the main Dashboard page, select the contacts icon
Browse the list of contacts and make your selection. Click INSERT to add it to the phone number field.